The entire field of health is a very delicate sector and one of the most competitive that exists. The health industry is continuously innovating, offering options and services, in addition to trying to offer the greatest transparency, communication and empathy with the target audience.
In few sectors it is so necessary that people be cared for and pampered to obtain the greatest positive response from them.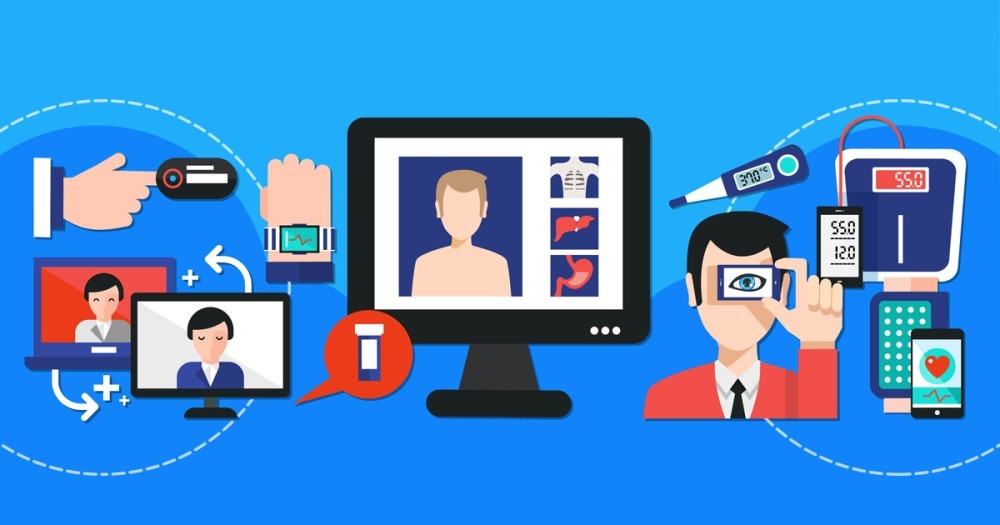 Digital Marketing strategies in the health sector must be as complete as possible, flexible and permeable to new trends.
The health sector has a wide audience, consumers are becoming more dependent on applications and websites to learn and select the best possible option. Therefore, it is essential to be prepared and develop a Digital Marketing strategy that is most accessible to the target audience.
Here are the main Digital Marketing keys to take into account to take your business, profession or company in the health sector to a new level.
1. Appropriate, intuitive and easy to navigate website
In the digital world, a web page is one of the non-negotiable elements and / or resources to own and manage. Without a website, the visibility of your business will be practically nil … but it can't be just any website!
Why? For two fundamental reasons: the first one has to do with the high competition in the health sector, if you opt for a little-worked website or copies of another copy, you will lose much appeal in relation to other competitors. On the other hand, a website is closely linked to a good user experience, this is where its design and usability come in.
You must bear in mind that your website, in all probability, is the first impression that users have of your business, turning out to be an important factor in the final decision.
Thus, it must be an intuitive site that is easy to navigate, where the search for information is a simple process without complexities, offering answers immediately and clearly.
It is important to make the services and options in each one very clear. It is also essential to offer maximum visibility to the categories related to the possibility of contacting or asking.
Do not forget that it is a responsive website suitable for viewing on mobile devices!
2. Good content – Blog
A website with an attractive design is important, but if it is not accompanied by good content it will not have any relevance to our audience.
The content must be well structured with a language according to the work niche, but without forgetting that we want to approach people and gain their trust.
Good content attracts customers but content cannot be static, it must be continuously updated and add value at all times. A professional website is always linked to a blog.
A blog allows you to publish content periodically and approach different strategically defined topics. It is also a very solid resource for obtaining valuable feedback (comments), which will become a good source for future content.
Informative content, health advice, answers to questions … there is a wide variety of content that can be published.
The periodic publication of the blog not only offers varied and current information, it also provides the opportunity to offer proximity and activity, valuable factors for the audience, and be one of the main generators of qualified leads.
3. Video Marketing
It is not a secret! The videos are very popular with users. Visual content is one of the most valued, in addition to providing information and closeness to the other party.
It is considered one of the best resources to obtain a better return on investment (ROI).
The videos enhance the informative, inspiring and educational content, in the case of the health sector, focusing on those points of interest or professional specialties.
A visual content that is emotional and appealing to the emotions has a huge influence on the final decision of users. Let's also not forget that videos are highly appreciated by the Google search engine.
A powerful and structured video marketing strategy that answers the most frequently asked questions from our clients or shows interesting data can be one of the best weapons to grow our business
4. SEO optimization
All tasks derived from Digital Marketing must be planned in relation to a certain niche and keywords. From this point on, SEO optimization takes on a more than relevant role in helping to position your presence on the web.
Developing content based on keywords is a priority factor for search engines to match your site with those words.
5. Active presence in social networks
Social networks are the best showcase to offer your products, services and brand image. They are an excellent promotional tool when used correctly.
With social networks we have a great opportunity to connect with the public and develop a closer relationship, benefiting from a very valuable two-way feedback.
What can you get from social media?
Increase brand awareness.
Drive traffic to your website.
Generate new clients